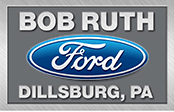 Bob Ruth Ford
has an entire staff that is all about respect and earning your loyalty before anything else. We are proud to be a top Ford dealer in the area, who puts our customers' needs first.
Online now – rapid response!
Benefits Offered
Vision, Dental, Medical, 401K
Employment Type
Full-Time
Internet Sales Coordinator
Bob Ruth has the best new and used inventory to offer, from the best car brands, so there is a vehicle for every customer. We have an awesome facility with the latest technology. We are Great People looking for a Great Team!
Due to recent growth and expected expansion, we adding to our Client Care Department! Bob Ruth Ford is looking to hire experienced Internet Sales Coordinators. We have an exceptional sales force in need of assistance from a talented customer service staff who will be responsible for setting appointments and driving traffic to the dealership. This is a great opportunity to break into an exciting and lucrative career in the automotive industry! If you have prior customer service experience, have worked as a telemarketer or have previously worked setting customer appointments, here's your chance to join an amazing team!
Position requires flexibility including the ability to work nights, weekends and holidays.
Compensation:
Competitive base pay plus commission
Benefits:
Medical, Dental and Vision, after 90 days
Paid Vacation, after 1 year
Paid Time Off
Other Benefits:
Family Environment
Great Work Schedule
Caring Owner, Management and Coworkers
Management Recognizes Hard Work
Great Opportunities for Employees
JOB REQUIREMENTS
Tasks and Responsibilities
Make outbound calls daily/able to sit for long periods at a time.
Execute an inbound and outbound phone script to build rapport and set sales appointments.
Input/maintain information captured during phone calls into the CRM(customer relation management) software.
Keeping track of your daily calls, emails and appointments.
Obtaining minimum call metrics and other KPIs (Key Performance Indicators).
Handle and provide rebuttals to customer objections.
Organize workflow to meet department time-frames.
Direct sales questions to sales management.
Communicate and coordinate with internal departments.
Quantify daily tasks into comprehensive recaps.
Education and Experience
Prior Sales and call center experience a plus.
Car dealership experience a plus.
Knowledge of basic computer functions & typing.
Knowledge of customer service principles and practices.
Equal Employment Opportunity
We are an Equal Opportunity Employer (EOE). Qualified applicants are considered for employment without regard to age, race, color, religion, sex, national origin, sexual orientation, disability, or veteran status