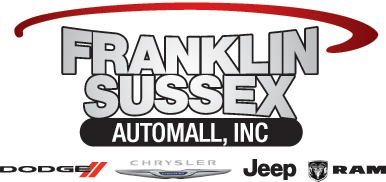 Due to recent growth and expected expansion, Franklin Sussex Auto Mall is adding qualified Sales Professionals. We have an amazing internet sales team that drives customers to the dealership. So if you are tired of spending long hours "on the curb" waiting for people to come to you, This is Your Perfect Solution! We generate appointments that come in and buy vehicles! We need the professional people to assist these customers in their purchase.
Sales Professionals will professionally approach, greet and offer assistance or direction in a friendly and energetic manner to any guest who enters the dealership property. Determine each customer's vehicle needs by asking questions and listening carefully to their responses. Follow dealership sales process as directed by Management. Offer test drives to all potential customers and obtain proper identification from the customer for test drives.
Compensation
Competative Pay Structure
Other benefits include: On Site Training
JOB REQUIREMENTS
Tasks and Responsibilities
Understands automobiles by studying characteristics, capabilities, and features; comparing and contrasting competitive models; inspecting automobiles.
Develops buyers by maintaining rapport with previous customers; suggesting trade-ins; meeting prospects at community activities; greeting drop-ins; responding to inquiries; recommending sales campaigns and promotions.
Qualifies buyers by understanding buyer's requirements and interests; matching requirements and interests to various models; building rapport.
Demonstrates automobiles by explaining characteristics, capabilities, and features; taking drives; explaining warranties and services.
Closes sales by overcoming objections; asking for sales; negotiating price; completing sales or purchase contracts; explaining provisions; explaining and offering warranties, services, and financing; collects payment; delivers automobile.
Provides sales management information by completing reports.
Updates job knowledge by participating in educational opportunities; reading professional publications.
Enhances dealership reputation by accepting ownership for accomplishing new and different requests; exploring opportunities to add value to job accomplishments.\
Some sales experience required (automotive preferred)
Knowledge of basic computer functions & typing
Knowledge of customer service principles and practices
Professional oral and written communications
Maintain professional appearance
.
Required education:
High school or equivalent
· Extensive training available for qualified candidates
Read more